Growing Cut Flowers In Containers
Growing Cut Flowers in Containers
If you love the idea of having fresh flowers in your home but don't have the space (or the green thumb) to grow them, then container gardening is the perfect solution. Growing cut flowers in containers is a great way to enjoy the beauty of fresh blooms without all the hassle.
To start, you all need a sunny spot, some basic gardening supplies, and a little know-how. This article will show you everything you need to know about growing cut flowers in containers, from choosing the right plants to watering and fertilizing.
So whether you want to add a splash of color to your patio or brighten up your windowsill, read on to learn more tips for growing cut flowers in your outdoor garden also learn how growing flowers for floral arrangement can be accomplished.,
Why grow your own flowers?
So, can you grow cut flowers indoors?
Growing your own flowers has many benefits. It can be a relaxing and therapeutic activity, and it can also save you money. Homegrown flowers are often fresher and more vibrant than store-bought flowers, and you can choose to grow a wider variety of flowers than what is typically available for purchase.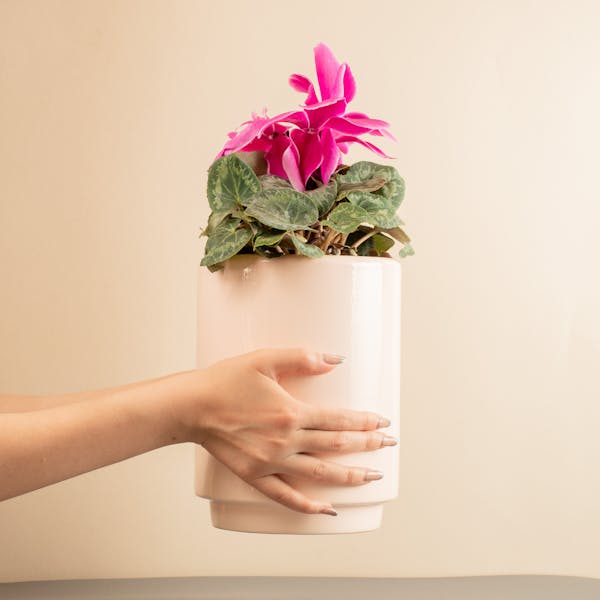 If you are thinking about growing your own flowers, you should keep a few things in mind. First, you will need to choose a spot in your yard with plenty of sunlight. You must also ensure the right soil and fertilizer for your flowers. Once you have all the necessary supplies, you can start planting!
For fresh cut flowers, check here https://amzn.to/3eyr89v
What kind of container should you use for Growing flowers in Containers
There are many different types of containers available on the market, and it can be difficult to decide which one is right for your needs. Here are a few things to consider when choosing a container:
– The size of the container. Make sure the container is large enough to accommodate your flowers
– The type of material the container is made from. Some materials are better suited for certain tasks than others.
– The durability of the container. You want a container that can withstand the rigors of use.
– The price of the container. Compare prices to find the best value for your needs.
Keep these factors in mind when choosing a container, and you'll be sure to find the right one for your needs.
What soil mix should you use?
When choosing a soil mix for growing cut flowers in containers, there are a few things to consider. The first is the type of container you're using. If you're using a plastic pot, you'll need a different soil mix than if you're using a clay pot. The second is the type of flowers you're growing. Each type of flower has different soil requirements. Once you've considered these factors, you can choose a soil mix that will give your flowers the best chance to thrive.
The best soil mix for growing cut flowers in containers is a light, airy mix that drains well. This will help prevent your flowers from getting too much water, leading to problems like root rot. A good soil mix will also have plenty of nutrients for your flowers to feed on. You can find pre-made mixes at most garden stores.
What type of fertilizer should you use for flowers?
If you're looking to boost your flowers, you might be wondering what type of fertilizer you should use. There are many different types of fertilizer on the market, and it can be hard to know which is best for your flowers. We'll give you a quick overview of the different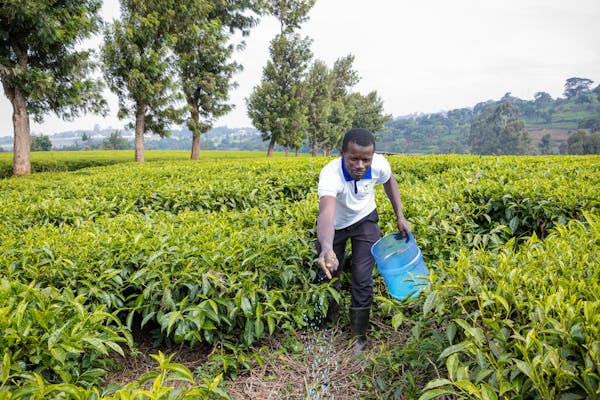 types of fertilizer and how to choose the right one for your flowers.
There are three main types of fertilizer: inorganic, organic, and natural. Inorganic fertilizer is made from synthetic chemicals and is often used by professional growers. Organic fertilizer is made from natural materials like manure and compost, and it is a popular choice for home gardeners. Natural fertilizer is made from minerals and other naturally-occurring materials, and it is becoming increasingly popular as a safe and effective alternative to synthetic fertilizers.
So which type of fertilizer
is best?
Let's take a closer look at natural and synthetic fertilizers to help you make the best choice for your needs.
What Is Synthetic Fertilizer?
Synthetic fertilizer is a man-made product created in a laboratory using chemicals. It typically contains nitrogen, phosphorus, and potassium (NPK) in varying amounts, and it can also include other essential nutrients, such as calcium and magnesium.
While synthetic fertilizer can be beneficial for plants, it can also be harmful if it's not used properly. Using synthetic fertilizer can lead to problems such as chemical runoff into waterways and soil degradation. In addition, some synthetic fertilizers contain heavy metals that can be toxic to plants and animals.
What Are The Benefits Of Synthetic Fertilizers?
Synthetic fertilizer has several advantages over natural fertilizer. First, it is more concentrated than natural fertilizer, so you need to use less of it to achieve the same results. Second, it is more evenly distributed than natural fertilizer.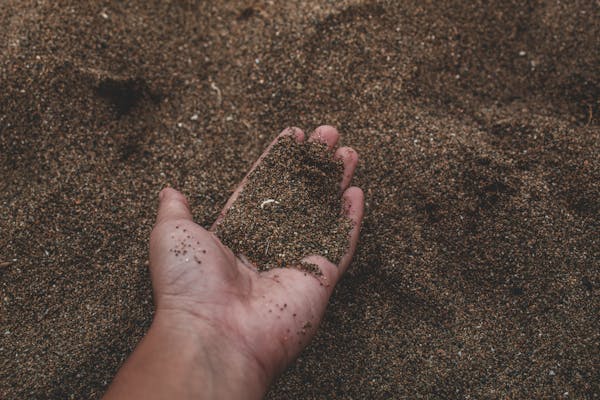 If you are looking for a Synthetic Fertilizer, See here https://amzn.to/3RFww8U
what is organic fertilizer?
Organic fertilizer is made from natural materials rich in nutrients, such as manure, compost, and leaves. This fertilizer is a great alternative to chemical fertilizers, as it is safe for the environment and your plants. Additionally, organic fertilizer often contains more nutrients than chemical fertilizers, making it more effective at promoting plant growth.
What is natural Fertilizer?
Natural fertilizer is any type of fertilizer that is derived from natural sources. These sources can include but are not limited to: animal manure, compost, and green manure. Natural fertilizers are often seen as a more sustainable option than synthetic fertilizers made from petroleum products. Natural fertilizers can also be more effective than synthetic fertilizers, as they release nutrients slowly and steadily over time.
If you are interested in using natural fertilizers for your plants, you should keep a few things in mind. First, natural fertilizers can vary widely in their nutrient content, so it is important to select a fertilizer that is right for your plants. Second, natural fertilizers should be applied at the correct time and in the correct amount, as too much or too little fertilizer can harm plants.
How often should you water your plants?
While the watering frequency will vary depending on the type of plant, the potting mix, and the climate, there are some general guidelines you can follow. Here are a few things to keep in mind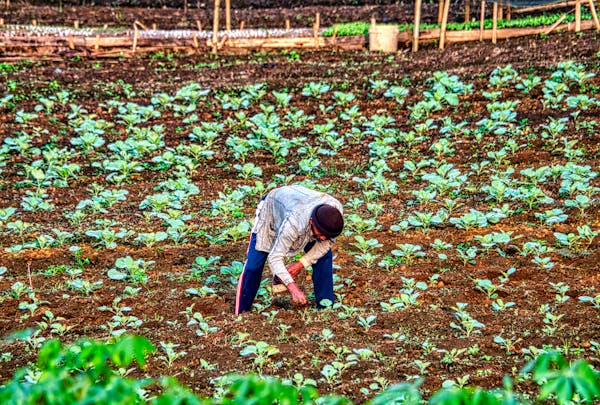 when watering your plants:
– Water your plants when the potting mix is dry to the touch.
– Indoor plants generally need to be watered every 1-2 weeks.
– Outdoor plants may need to be watered more or less depending on the weather.
– Don't forget to check the drainage of your potting mix – you don't want your plants to sit in water.
By following these tips, you can ensure that your plants get the right water.
When is the best time to harvest your flowers?
The best time to harvest your flowers will depend on the type of flower you are growing. You will want to wait for most flowers until the blooms are fully open and the petals start to fall off. You can check the flowers daily to see if they are ready to harvest. Once the flowers are ready, you will need to cut them from the stem and remove the leaves.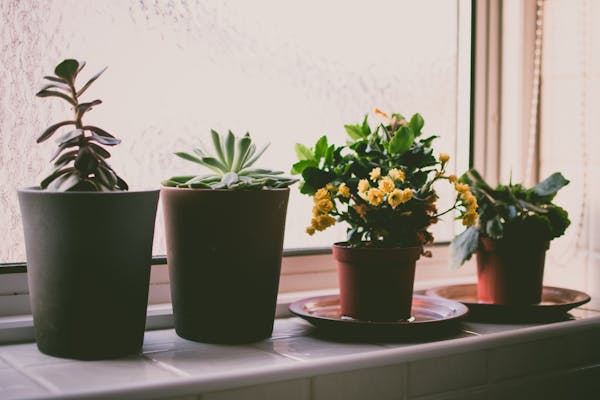 After you have harvested your flowers, you will need to dry them. The best way to do this is to hang them upside down in a dark, cool, and dry place. Once the flowers are completely dry, you can store them in an airtight container.
Tips for storing your cut flowers in a container
If you've decided to grow your cut flowers, you'll need to store them properly to keep them fresh. Here are a few tips to help you store your cut flowers:
– Make sure the container you use is clean and dry.
– Fill the container with fresh water and add a floral preservative.
– Cut the stems of the flowers at an angle and remove any leaves below the waterline.
– Place the flowers in the container and store them in a cool, dark place.
By following these simple tips, you can keep your cut flowers fresh and beautiful for longer.
FAQ
What is a cut flower garden?
A cut flower garden is a type of garden that is specifically designed and cultivated to produce flowers that can be cut and used for decorative purposes. They are usually composed of annuals, perennials, or bulbs, as these types of plants produce the most vibrant and long-lasting blooms. Cut flower gardens are typically planted in a variety of colors and sizes to create an eye-catching display.
The flowers should be planted close together so they can be easily harvested when needed. Careful maintenance is also necessary, as cut flowers must be regularly trimmed or deadheaded to encourage further growth and flowering. Additionally, the plants need to be fertilized regularly to ensure continued health and vibrancy of the blooms. With careful attention, a cut flower garden can provide beautiful blooms for many years.
How To Harvest Flowers
Harvesting flowers is a rewarding experience that can be done with a few simple steps. Firstly, it's important to know the best time of year to harvest flowers, as well as the ideal growing conditions for the chosen species. Once this is established, the harvesting process can begin. It's important to cut stems at an angle and use sharp scissors or garden shears to ensure a clean cut that will help prolong the freshness of the flowers.
The stems should also be placed in water immediately after cutting and kept in a cool location until ready for arranging or gifting. Finally, when gathering large amounts of blooms, it's helpful to wear gloves and use clean buckets or baskets to keep everything organized and prevent any bacteria from transferring between plants. With these easy steps in mind, anyone can enjoy harvesting their own beautiful flowers!
How To Preserve Fresh-Cut Flowers
How to Extend the Vase Life of Your Cut Flowers
The general rule
Early in the morning
Every day, change the water.
Make use of lukewarm water.
Remove all leaves and thorns from stems below the waterline.
Mix in the sugar and bleach.
The guidelines below apply to most cut flowers, regardless of species. It is worth noting, however, that some simply live longer than others.
During Harvesting
1. Always cut your flowers first thing in the morning, when the sugar (glucose) content of the blossoms is highest – dew still on the foliage will tell you if it's time.
2. Keep a bucket of lukewarm water nearby and place the flowers in it as soon as they are cut.
3. Work with sharp secateurs or cutters. Cut at an angle to allow for better water uptake.
4. If time allows, remove all of the leaves that will be submerged in the water – you'll have to do this anyway, so get it done right away.
When purchasing cut flowers, try to select those that are in bud form rather than open.
1. Use lukewarm water when preparing the vase because flowers absorb warm water more readily than cold.
2. Remove all leaves and thorns (if possible) from the submerged stems.
3. If possible, do all of this in a large sink (e.g., the laundry sink) and cut or remove from the stems while they are submerged in water… reducing exposure to air.
4. When you're ready to put them in the vase, snip off another half inch or so.
5. Flowers with woody stems, such as hydrangeas (and possibly roses), benefit from crushing to help them absorb water. Split the stems about a half inch from the bottom with a knife, or mash the last inch or so with a mallet or meat tenderizer.
6. Cut flowers absorb water through the stem ends rather than the sides. Foliage left below the waterline rots and pollutes the water. It also increases bacterial presence, which reduces vase life (see bleach below)
7. Clean the stems with a soft brush if you have the time (and patience), as this will remove additional impurities and keep the water cleaner.
8. Keep the time between cutting flowers in the garden and placing them in water as short as possible. Unless stems are immersed in water, they absorb oxygen from the air, which causes embolisms or air plugs inside the stems, disrupting the flow of nutrients
inside cut flowers
.
There are additional things you can do in terms of room temperature and additives to aid in the preservation of fresh-cut flower
How to Choose The Right Flowers To Plant
Choosing the right flowers to plant can seem like a daunting task. To ensure success, it is important to consider factors such as climate, soil type, and available sunlight when selecting plants. Researching different varieties of flowers can also be helpful in deciding which ones will thrive in your particular environment. Additionally, be sure to pick flowers that are appropriate for the season so they have time to bloom before the cold weather sets in
. Once you have narrowed down the choices, visit your local nursery or garden store for expert advice on which plants to purchase. Finally, create a plan for how and where you will plant each flower to make sure they get enough sun and water throughout the growing season. With these tips in mind, you can find the perfect flowers to bring beauty and life into your outdoor space!
: https://www.organicgardeningadvise.com/growing-cut-flowers-in-containers