Growing Herbs In Pots For Beginners
Are you ready to start growing your own herbs and spices in containers? Growing herbs in pots is a great way to add flavor to your favorite dishes and enrich your indoor or outdoor garden with the scent and flavor of some of the most recognizable herbs. This beginner's guide to growing herbs will provide you with the information you need to get started growing herbs in pots, from which to choose, to growing requirements to what equipment you will need, and how to care for your herbs so that you can reap the benefits for many months or even years.
Types of Herbs to Grow in Pots
If you're a gardening novice and are looking to grow herbs in containers, there are a few options to choose from. Depending on the size of the pot and the amount of sun it will get, some herbs will grow better than others. Generally speaking, herbs that have moderate water needs and can tolerate periods of drought do well in pots. Here are some of the most popular herbs for beginner gardeners to learn how to grow.
• Basil: This bright, flavorful herb is easy to grow, and can thrive in pots with at least six hours of direct sunlight. Be sure to water the plant well and keep the soil moist, but not soggy.
• Parsley: Another great herb for beginner gardeners, parsley does well in pots with well-draining soil and full sun. Place the pot in a spot that gets some protection from strong winds, and water whenever the soil feels dry.
• Rosemary: This drought-tolerant herb doesn't need too much water, and it likes well-draining soil and plenty of sun to thrive. It's a slow-growing herb, so allow it plenty of room in the pot to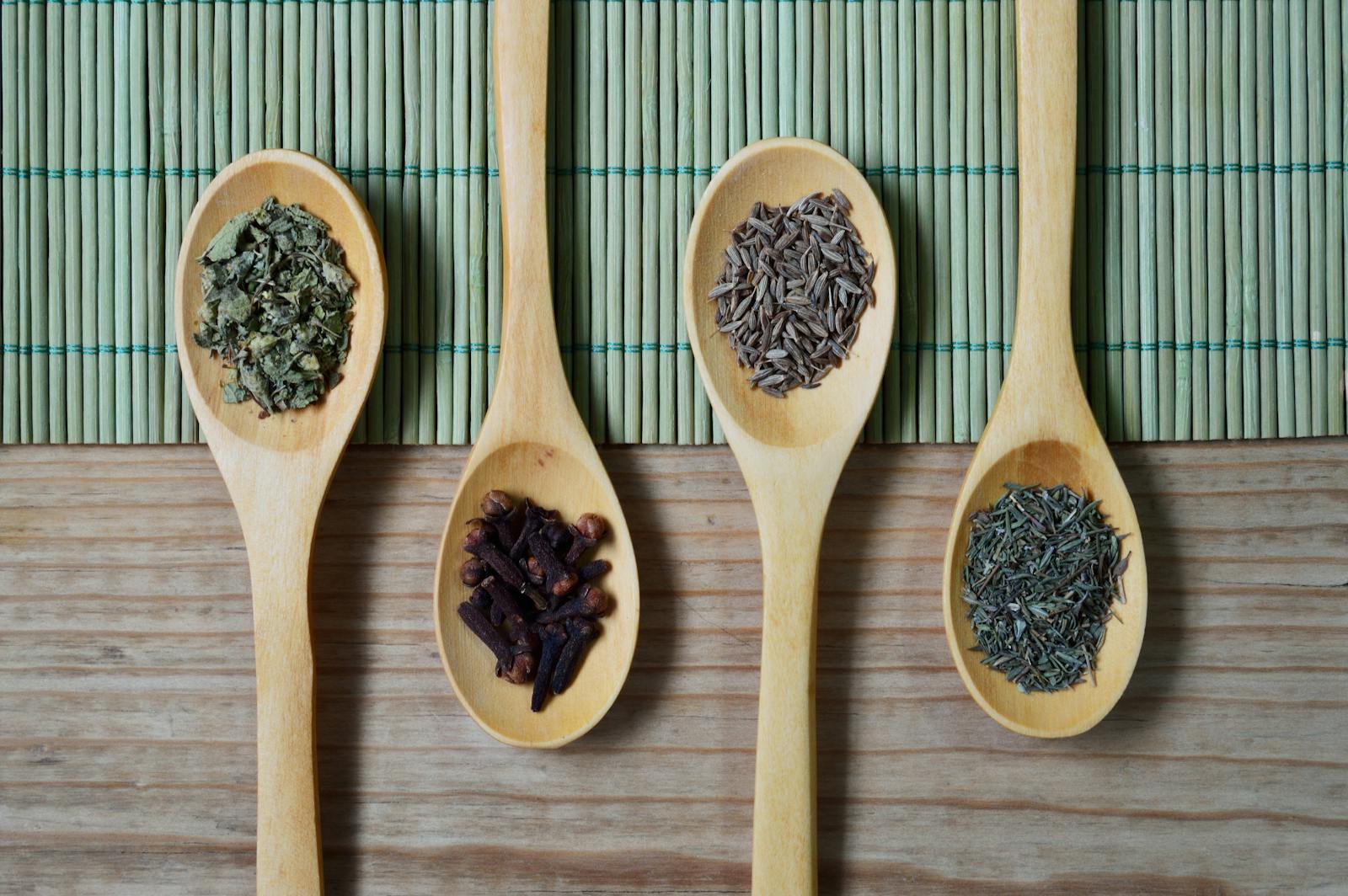 spread its roots, and don't crowd it with other plants.
• Chives: This hardy herb is a great addition to any kitchen garden, and it can be grown in pots with full sun exposure. Plant the chives in a pot with soil that's slightly acidic, and make sure to fertilize every two weeks for best results.
• Sage: An easy-to-care-for herb, sage can be grown in both sunny and shady spots, although the full sun is preferable. Make sure the pot has good drainage and the soil is kept moist, but not soggy.
With a bit of sunlight and the right potting soil, you can have a healthy herb garden in no time. Just remember to keep an eye on your plants and water them regularly, and they will reward you with plenty of fresh, flavorful herbs throughout the growing season.====>https://amzn.to/3vvkwhc
Basil
Growing basil in pots for beginners can be a rewarding experience for gardeners of all levels. Basil (Ocimum basilicum) is an herb that has a long history of being used for its flavorful leaves and flowers. With its pungent aroma and slightly sweet flavor, basil is a popular herb that can be used in many recipes, from Italian pasta and pestos to Thai stir fry and Thai tea.
When growing basil in pots, the first step is to select the right container. Basil grows best in pots that are at least eight inches deep and at least twelve inches wide. Larger pots can be used for bushier plants, but it's important to make sure the pot has adequate drainage. It's also important to select a pot with light, well-draining soil, such as potting soil that contains compost and other organic material. https://amzn.to/3vvkwhc
Basil prefers a sunny location and temperatures between sixty and seventy-five degrees Fahrenheit. If you live in a cooler climate, it's recommended to keep your basil indoors. The most ideal spot is in a bright, south-facing window. Be sure to keep an eye on the amount of water the plants receive; too much or too little water can cause the basil to have an off flavor.
When starting from seed, it's important to sow basil seeds in warm soil. Start by soaking the seeds in warm water for one to two days to soften up the seed coat and to help speed up germination. Basil seeds typically take about one to two weeks to germinate. When the seedlings are about two to three inches tall, thin the seedlings to give each plant enough room to grow.
The main key to growing basil successfully is providing it with enough nutrients. Fertilize your basil every two to four weeks with a high-quality balanced fertilizer and water regularly. Don't allow the soil to dry out completely, as basil is especially susceptible to wilting.
Harvesting basil leaves is easy; simply cut the leaves off at the stem, leaving some on the plant so it can continue to produce new leaves. With a little bit of care and attention, you can enjoy a bountiful harvest of fresh basil.
Rosemary
Rosemary is an incredibly popular herb that is easy to grow in pots. It's a woody and aromatic evergreen shrub that thrives in well-drained soil. When grown in a pot, rosemary can reach a height of three to four feet, although regular pruning can help maintain the size of the plant. Rosemary is a relatively easy plant to care for, and requires basic maintenance and attention, making it an ideal herb for beginners.
Rosemary can be grown outdoors in sunny locations, and during the summer months and requires at least six hours of sun per day – the drier and sunnier the location, the better. In the winter, it should be moved to an indoor location with bright, indirect light. Rosemary prefers a pH level of 6.0-7.0 and regular watering, although it is fairly drought-resistant. For outdoor plants, watering can be reduced during the winter months.
When it comes to potting, it is important to use a pot with adequate drainage holes and good-quality potting soil designed for herbs. Make sure to properly water the potting soil before planting your rosemary, and water it regularly to keep the soil moist but not wet. It is also important to fertilize your rosemary regularly, as it needs the additional nutrients to stay healthy and produce new growth.
When it comes to pruning, it is important to regularly remove dead or damaged leaves and stems to keep the plant healthy. When pruning rosemary, take care not to remove more than a third of the plant at a time. It is also important to remove any flowers that appear, as this will ensure that the plant stays bushy and healthy.
Overall, rosemary is an easy and rewarding herb to grow in pots, and with a little bit of regular maintenance and attention, you can enjoy fresh rosemary in your cooking year-round.
Mint
Mint is one of the most popular herbs to grow in a garden or container. It is an easy-to-grow and versatile herb that adds flavor to many dishes, drinks, and teas. Overall, mint is a great herb to add to your gardening goals, whether you're a beginner or a seasoned green thumb.
When you're considering planting mint in pots, choose a container that can hold at least five gallons of soil. The container should also have drainage holes, as mint prefers moist soil but can be susceptible to root rot if the soil is too wet.
To start your mint, you'll need to purchase either a starter plant or some seeds for planting. Mint is generally hardy and easy to grow, so even the novice gardener can have success with this herb.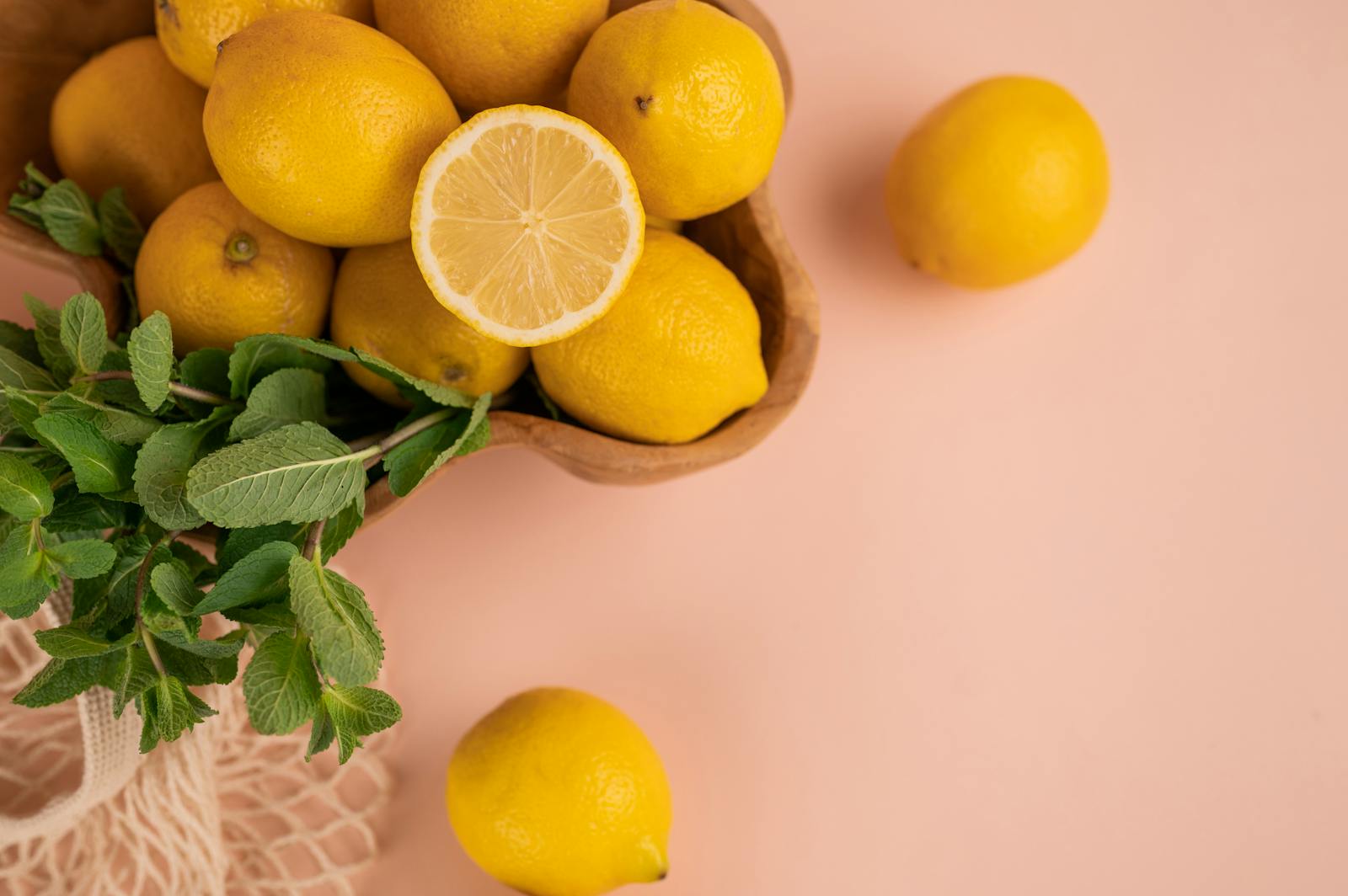 If you purchase a starter plant, simply remove it from its pot and place it in your container. If you're beginning from seeds, make sure to cover them with several inches of soil and water them regularly.
Mint does well in most soil types, but some will do better than others. A good mix of high-quality potting soil, peat moss, and compost will give your mint the best start to thrive. If you're concerned about your soil's nutrient levels, you may want to add a good fertilizer at the beginning of the growing season to ensure a healthy and robust crop.
Mint prefers full sun to partial shade, so make sure to choose a location with at least six hours of sunlight each day. During the hottest parts of the day, you may want to provide some light shade to keep the soil from drying out too quickly. Additionally, keep your container in a well-ventilated area. Mint, like most herbs, does not like to be in stagnant, humid environments.
Keep in mind that mint can spread quickly and can take over your garden if left unchecked. If you'd like to avoid having a garden of mint, consider planting it in a pot and using a barrier to contain the roots. This will keep the plant's growth in check and give you a better-controlled crop.
Choosing the Right Pot
When it comes to growing herbs in a pot, one of the most important considerations is the type of pot that you choose. The right pot can make all the difference in the success of your garden. There are a few important things to consider when choosing the right pot for growing herbs.
First, consider the size of the pot. It should be large enough to give the roots plenty of room to spread and grow, but not too big where the soil may stay too wet or too dry. The volume should be somewhere between 5-10 gallons for optimal results.
Next, think about the material of the pot. Clay pots are a popular choice for growing herbs as they allow for air circulation, which is important for encouraging root growth. However, if you're looking for a lighter option, plastic pots are also a great choice. They are generally easier to move and maintain.
You also want to consider the drainage holes of the pot. Your pot needs to allow water to drain properly and the ratio of holes to soil volume should be a 1:2 ratio. If the pot is too small, the water will not be able to drain quickly enough and cause root rot.
Finally, think about the aesthetic of the pot. Herbs can be a beautiful addition to your home and the pot you choose can help make that happen. Look for a pot that matches the style of your home's decor and will make a good complement to your herbs.
Choosing the right pot is an important part of growing herbs in a pot. Make sure to consider the size, material, drainage, and aesthetic of the pot to ensure a successful garden. With the right pot, you'll be able to enjoy fresh herbs all year round.
What equipment do I need to start growing herbs in pots?
Growing herbs in pots can be an easy and cost-effective way to introduce fresh, home-grown herbs into your cooking. If you're new to gardening, it can be tricky to figure out exactly what you need in order to get started. Fortunately, the necessities for growing herbs in pots are minimal and affordably accessible.
The first and most important item is your selection of pots. Plastic, terra cotta, or ceramic containers all offer adequate living spaces for your herbs, but be sure that your pots have holes in the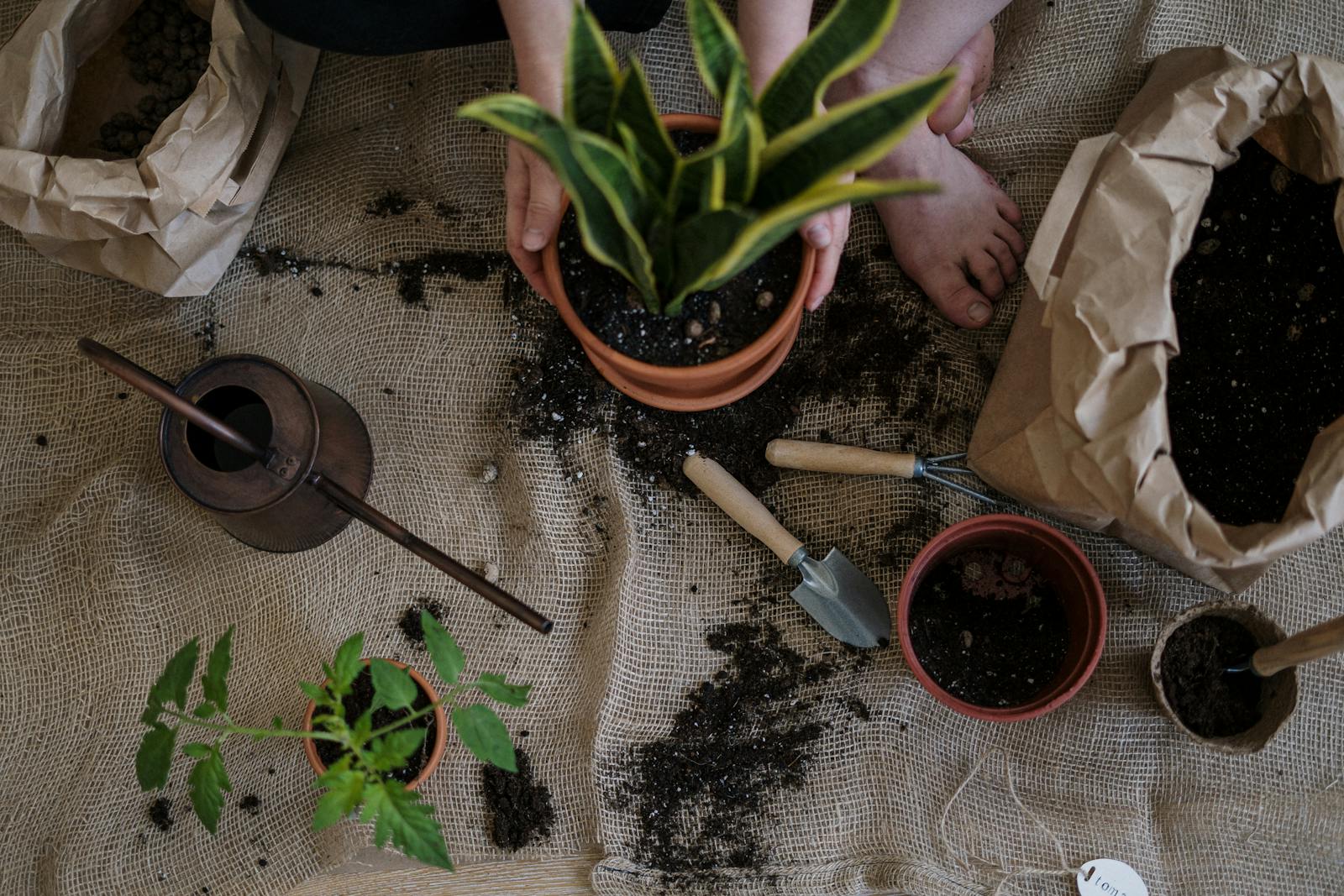 bottom for drainage. In order to have successful growth, your herbs need a steady supply of water, and having drainage holes is essential for providing them with the moisture they need without risking overwatering and potential root rot.
Next, you'll need to choose a potting soil mixture appropriate for your herbs. Regular garden soil is too dense and can cause issues with drainage, so opt instead for specially formulated potting soil provided at garden centers. This potting soil should contain peat moss, vermiculite, and organic fertilizer.
You'll also need some way to water your herbs. A watering can or a garden hose works well for this. For larger containers, you may want to consider an automatic irrigation system. This will ensure that your herbs get an adequate amount of water on a regular basis.
Last but not least, you'll need some way to accessorize your herb garden. There are many innovative and attractive options for this, from terracotta markers to hanging planters. You can even find creative ways to repurpose leftover items like cans and jars for your herb garden.
Collecting the necessary materials to get started growing herbs in pots is the first step toward creating a delicious and rewarding garden. With the right equipment, you'll be on your way to enjoying the bounty of homegrown herbs in no time.
Growing Tips
Growing herbs in pots is a great way for beginners to get started in gardening. However, there are some tips and tricks to be aware of before starting your own herb garden. Here are more tips to help you get the most out of growing herbs in pots.
First, find the right pot. When selecting a pot, it is important to pick one that is large enough to accommodate the herb's growth. Also, it should be made of a material that will allow for adequate drainage. Clay pots are a great option since they are relatively inexpensive and allow for adequate drainage.
Second, pick the right soil mix. The soil mix should be tailored to accommodate the specific type of herb you are growing. A combination of potting soil and compost is ideal since the compost will add extra nutrients to help the herbs grow. If possible, it's a good idea to add some sand to the mix to increase drainage.
Third, pick the right location. Depending on the type of herb you're growing, you may need to provide it with either full sun or partial shade. Be sure to research your particular herbs' requirements and provide them with the necessary sunlight. You should also ensure the pots are placed in a spot where they won't be disturbed by curious pets or children.
Fourth, give your herbs enough water. Since herbs are grown in pots, you'll need to provide them with adequate water to keep them hydrated. Check the soil regularly and be sure to water when the top couple of inches feel dry. Additionally, you should always use lukewarm water since cold water can shock the plants.
Finally, prune your herbs. Pruning is important for keeping herbs healthy and ensuring they grow properly. Check the herbs regularly and remove any dead or dying leaves. This will help improve air circulation and prevent diseases from forming. Additionally, it will help encourage bushier, healthier growth.
By following these tips, you should be able to successfully grow herbs in pots. With a little bit of care and attention, you'll have a thriving herb garden in no time!
Soil Requirements
When it comes to growing herbs in pots, soil requirements are an important factor to consider. The soil needs to be able to drain properly, retain moisture, and provide essential nutrients for plant growth. Proper soil is essential for a successful herb garden.
The most important soil requirement for herbs is that they should be well-draining. Soil that is too dense will not let water pass through, resulting in root rot and other diseases. The soil should also be light and fluffy so that water and air can move freely through it.
Herbs prefer slightly acidic soil, with a pH level of around 6.5-7.0. If the soil is too alkaline, the herbs may not absorb the nutrients in the soil. If the pH is too low, the herbs may not be able to utilize the nutrients. A soil testing kit can be used to check the pH level of the soil and make adjustments accordingly.
The soil should also be rich in organic matter, such as compost and manure. These materials will add nutrients to the soil, improve drainage, and help retain moisture. Adding aged manure or compost to the soil can help boost the fertility of the soil and create a better environment for the herbs.
Finally, the soil must have adequate levels of nitrogen, phosphorus, and potassium. Nitrogen is important for healthy foliage, phosphorus is essential for a strong root system, and potassium is responsible for the development of buds and flowers. These nutrients can be added to the soil through fertilizers or compost.
With the right soil requirements, herbs can be successfully grown in pots. Proper drainage, adequate nutrients, and a balanced pH level are essential for success. When choosing soil for growing herbs, it is important to consider these requirements and find soil that meets all the necessary criteria.
Watering and Feeding
Watering and feeding are two of the most important aspects of growing herbs in pots for beginners. It's essential to get the right balance between these two elements in order to ensure your herb plants thrive and produce a healthy crop.
Firstly, it's important to understand how much water your herb plants need. The amount of water your herbs require will depend on a variety of factors, including the type of potting mix used, the size of the container, the temperature and humidity of the environment, and the type of herb plant grown. Generally, you want to ensure your herbs receive about an inch of water each week. It's also essential to water your herbs deeply, as this will encourage the roots to spread and become more efficient absorbers of water and nutrients.
Secondly, it's important to ensure your herbs are adequately fed. This can be done with either organic or non-organic fertilizers. If using organic fertilizers, you will need to apply them every couple of weeks during the growing season. On the other hand, non-organic fertilizers can be used on a monthly basis. Whichever option you choose, it's important to avoid over-fertilizing as too much fertilizer can damage the herb plants.
Finally, it's essential to pay attention to the drainage of the pots. This can be achieved by ensuring there are adequate holes in the bottom of the pot and that the potting mix is not too dense or compacted. Additionally, you can use a layer of gravel at the bottom of the pot to further aid drainage.
Overall, watering and feeding are two of the most important aspects of growing herbs in pots for beginners. It is essential to understand the correct amounts of water and fertilizer to ensure your herbs receive the proper nutrition and thrive. Additionally, ensuring the pots have adequate drainage is just as important to prevent rot and root diseases. With these tips and tricks in mind, you can be sure that your herb garden is well cared for.
Thyme
Thyme is a perennially growing herb that is easy to grow in pots, making it a great choice for novice gardeners. Native to the Mediterranean region, thyme has been a popular culinary herb for centuries and comes in a variety of different types, such as lemon thyme, caraway thyme, and creeping thyme. Because of its robust flavor, it goes well with many dishes and can be used fresh or dried.
When planting thyme, it is important to choose a pot that is big enough to accommodate the herb's roots. A terra-cotta pot with holes at the bottom to allow for proper drainage is ideal. The potting soil should be a light, loamy mixture that has been enriched with organic material, such as compost. Once planted, thyme should be placed in a spot that receives at least six hours of direct sunlight each day.
When watering thyme, it is important to keep the soil consistently moist. Too little or too much water can be harmful to the plant, so check the pot's soil regularly to ensure that it is not too wet or too dry. In addition, mulching the soil with organic material can help retain moisture and protect the roots from temperature fluctuations. As the thyme grows, pinch back its stems to encourage bushy foliage.
When harvesting thyme, it is important to snip off the herb's leaves and stems just before it flowers, or else the flavor will become muted. To store fresh thyme, simply place the herb in a zippered plastic bag and store it in the refrigerator for up to a week. Dried thyme can be stored for several months in an airtight container in a cool, dry place.
Overall, with just a little bit of care, growing thyme in pots is a great way to start a herb garden. Not only is it a popular culinary herb, but it is also easy to grow and maintain in a container.
Common Problems with Growing Herbs in Containers
Growing herbs in pots is a popular and rewarding activity, but it is important to be aware of some common pests and problems that can occur. Here are a few of the most common problems you may face when growing herbs in containers.
1. Pests. Unfortunately, pests are a common problem for gardeners of all levels, and growing herbs in containers are no exception. Common pests to watch for in herbs include aphids, spider mites, Japanese beetles, and slugs. A variety of organic pesticides are available to control these pests, but prevention is the best course of action. Thoroughly inspect plants for pests before purchasing, and keep an eye out for signs of infestation on a regular basis.
2. Lack of Drainage. Without proper drainage, herbs can suffer from root rot, which can be fatal to even established plants. To ensure good drainage for herbs in containers, be sure to use a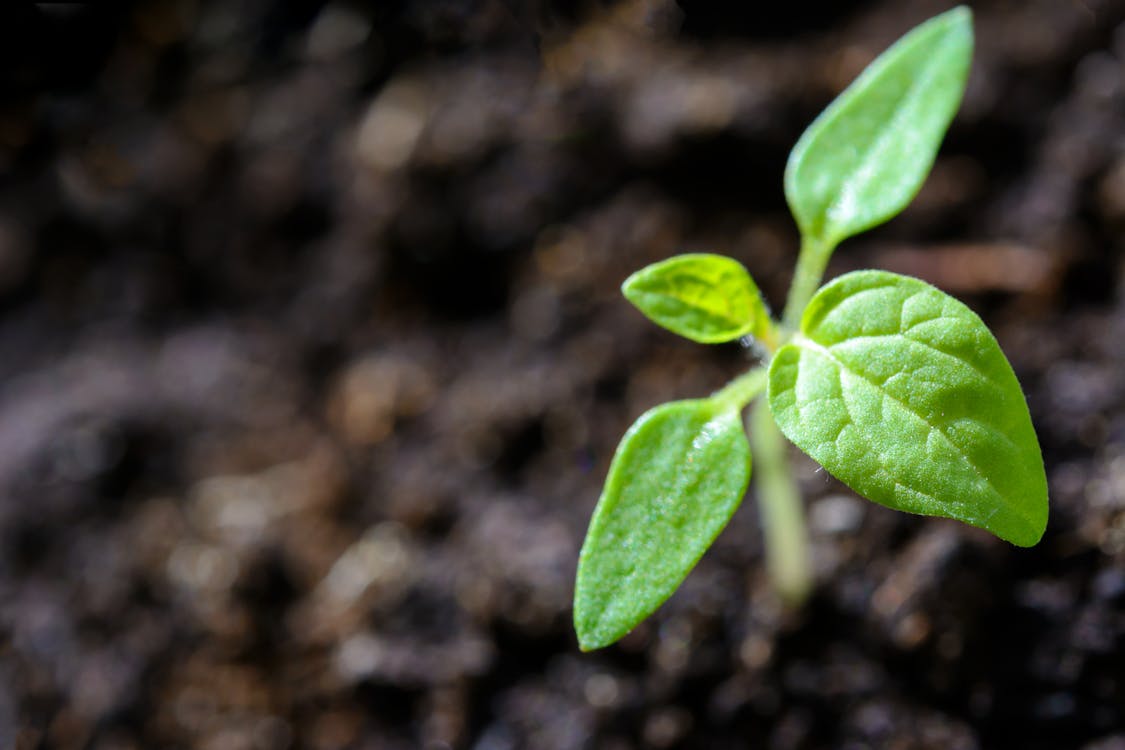 potting mix formulated for containers that have a light texture. Also, be sure to provide drainage holes in the bottom of the pot, and make sure they are not blocked by roots.
3. Overwatering. One of the most common problems with growing plants in containers is overwatering. Overwatering can lead to root rot and other serious problems. To prevent this, check the soil around the roots with your fingers before watering. If it is damp or cool, do not water it until it is dry.
4. Weeds. Weeds can quickly compete with herbs for resources and make it nearly impossible to keep up with maintenance. To prevent weeds, consider using mulches such as organic compost, wood chips, and bark to cover the soil around the plants. This can help retain moisture and block sunlight to prevent weed growth.
Growing herbs in pots can be a rewarding and enjoyable activity, but it is important to be aware of these common problems when starting out. With a little preparation and regular maintenance, these problems can be easily avoided.https://amzn.to/3vvkwhc
Harvesting and Storing Herbs
Growing herbs in pots offer many benefits, and once you have mastered the basics of planting, growing, and maintaining herbs, it's time to think about harvesting and storing them. Learning how to harvest and store herbs properly can be tricky, as different herbs have unique requirements, but with these tips, you can become an expert at preserving and enjoying your bounty.
Harvesting Your Herbs
The best time to harvest herbs is just before they bloom. This is when the leaves have the highest concentration of flavor and aroma. When harvesting, use a pair of scissors to snip off the tender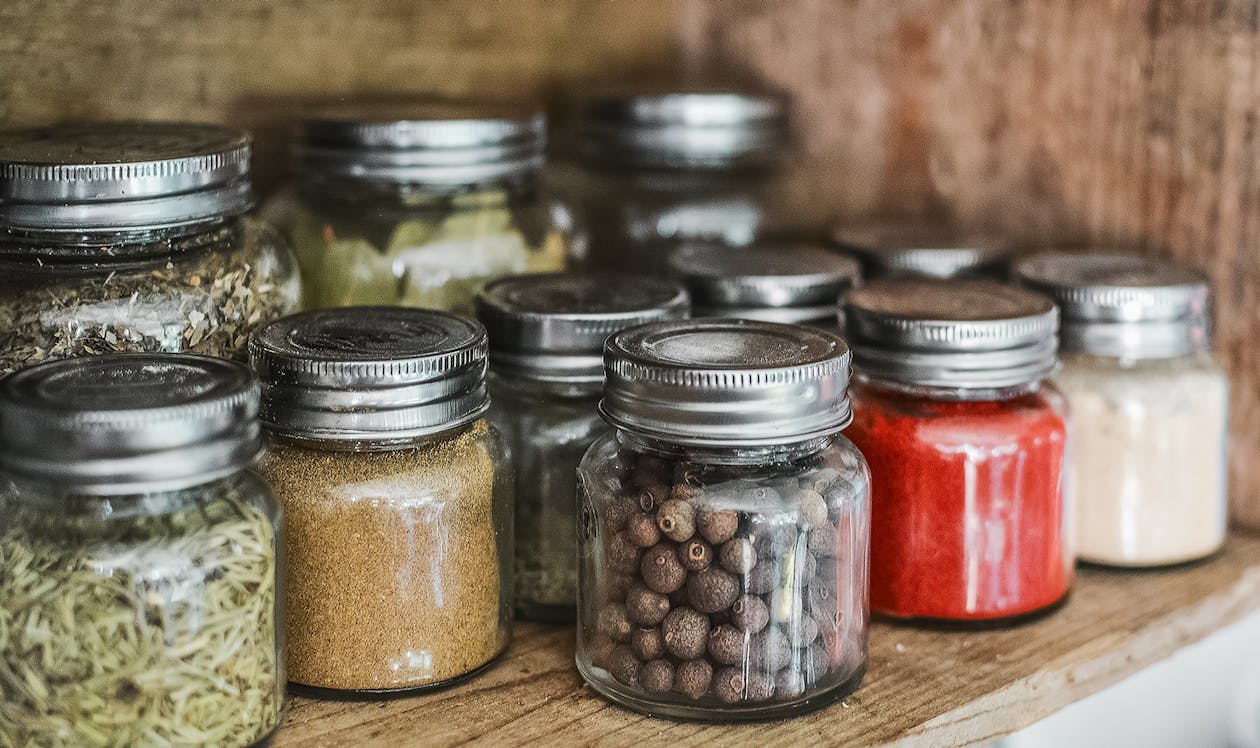 stems, leaving the thicker ones to grow. If you are harvesting the whole plant, cut the stems one-third of the way down the stem. The rule of thumb for harvesting is cutting no more than 1/3 of the leaves and stems of the herb each harvest.
If you plan to use the herbs fresh, you can harvest them as needed. Rinse them off and pat them dry before adding them to dishes.
Storing Your Herbs
Once you've harvested your herbs, you need to properly store them in order to keep their flavor and aroma. Here are some tips for storing your herbs:
• Store fresh herbs in a cool, dark place, such as a basement or pantry.
• Place the herbs in an airtight container or jar and cover them with a damp paper towel or cheesecloth.
• If you plan on drying your herbs, tie them in bunches and hang them in a cool, dark place such as a basement or pantry. Once the herbs are dry and brittle, store them in an airtight container.
• Herbs can also be frozen for long-term storage. Before freezing, chop the herbs finely and place them in sealable plastic bags. Once frozen, store them in a cool, dry place.
By following the above guidelines, you can ensure that your herbs are harvested and stored properly so that you can enjoy them all year round.
FAQ
What Herbs Can Be Grown Together in a Container?
herbs like tarragon, cilantro, and basil should be combined. Parsley should also be included, but keep in mind that it is a biennial and will die back after two years. Grow lemon verbena and lemon thyme together for a truly aromatic combination.
How big of a container do I need for my herb plant?
Pots as small as 10 inches in diameter and larger can be used for single herb plantings; larger pots, multiple herbs in one pot, or culinary herbs that you want to cultivate frequently for kitchen use require a minimum of 18 inches in diameter. You can also just use those little pots from amazon in the herb starter kits. Those would be a great way to start. They have certain herbs you can start with.
Which Herbs Grow Best Indoors?
Basil, oregano, mint, chives, sage, rosemary, and thyme are the easiest herbs to grow indoors, whether you have them in the garden already or wish to plant them now.
How much sun Do Herbs Need?
Most herbs require some exposure to sunlight. Herbs will thrive as long as they are grown in a location that receives at least 4 hours of sun each day. Most can tolerate much more sunlight, with herbs like rosemary, lavender, and basil flourishing in direct sunlight per day(6 to 8 hours).
Do container gardening with herbs indoors attract bugs?
It's mostly the abundant nectar that attracts the bees," he explained. "Thyme, comfrey, borage, oregano, bee's friend, lemon balm, rosemary, hyssop, sage, lavender, and chives are some of the more appealing herbs that attract bees.
How often do you water your herbs?
Watering most herbs once a week is a good rule of thumb. During extreme heat or drought, twice-weekly watering may be required. Water often in the morning between 6 and 10 a.m. to avoid evaporation and allow for deep root soaking. Please take note not to overwater your herbs.
Apartment living, Where to grow herbs?
If you live in a small space you can grow fresh herbs. You can start a small herb garden on your patio, window sill, or even a small place on the counter in your kitchen. You can also plant your herbs together in one pot.
Let us know in the comment section if any of these tips have helped you in your journey of Growing Herbs In Pots For Beginners