How To Grow Collard Greens: Step-by-Step Guide
Are you thinking of growing delicious and nutritious collard greens in your own garden? Collard greens are delicious and one of my favorite leafy vegetables. Growing your own collards can be a rewarding and satisfying experience, as you get to enjoy the amazing taste of fresh greens, picked from your own garden. With the help of this step-by-step guide, you will learn how to grow collard greens and care for collards with ease. This guide will also provide you with useful tips for harvesting collard greens and highlights some of the potential challenges you may encounter along the way. Read on to find out more!
Introduction to Collard Greens
Collard greens (Brassica oleracea) are an ancient green leafy vegetable that is easy to grow and incredibly nutrient-dense. Collard greens have been used for centuries as a part of a healthy diet, offering high levels of antioxidants, vitamins, and minerals. They also have anti-inflammatory properties, making them a great choice for individuals seeking to improve their health.
Overview of the Plant
Collard greens are a cool-weather crop that prefers full sun and slightly acidic soil. They can be direct-seeded or transplanted in early spring and grown through the fall. Collard greens are not frost-tolerant, and in cold climates will need to be planted after the last frost of the year. Plants can grow up to 3 feet tall and will produce flavorful, tender leaves.
Nutritional Benefits
Collard greens are an excellent source of vitamins A, C, and K as well as folate, manganese, and calcium. They are also high in fiber and low in calories, making them an ideal addition to any diet.
Planting Collard Greens
Location
When planting collard greens, choose a spot with full sun and fertile, well-draining soil. Make sure the area is free from weeds and has not been used to grow other cruciferous vegetables within the last two years.
Soil Preparation
Before planting, amend the soil with compost or other organic matter to improve fertility and drainage. The soil should have a pH between 6.5 and 6.8.
Planting Techniques
Collard greens can be direct-seeded or transplanted. If direct-seeding, sow seeds 1 inch apart in rows 12 inches apart. If transplanting, space plants 12 inches apart in rows 24 inches apart.
Maintenance and Care for collard greens
Watering
Collard greens need 1 to 2 inches of water per week, especially during the hot summer months. Water deeply and evenly to ensure the roots are getting enough moisture.
Fertilizing
Fertilize collard greens every three to four weeks with a balanced fertilizer.
Weed Management
Weeds can compete for nutrients and water, so it is important to keep the area around the collard greens free of weeds. Hand-pulling any weeds that appear is the best way to keep them from getting out of control.
Pest Control
Collard greens can be susceptible to various pests, including aphids, flea beetles, and cabbage loopers. Introducing beneficial insects such as ladybugs or lacewings can help keep the population of pests under control.
Harvesting Collard Greens
Timeframe
Collard greens are usually ready to harvest about 60 to 85 days after planting. The leaves can be harvested as soon as they are large enough to use, or the entire plant can be harvested at once when the leaves reach full size.
Selective Harvesting
To extend the harvest season, select the largest outer leaves and leave the inner leaves to continue growing. This will ensure a steady supply of collard greens throughout the season.
Collard greens are nutritious and delicious vegetable that is easy to grow and maintain. With proper care and a little patience, you can enjoy a bounty of collard greens throughout the season.
Choosing a Site and Preparing the Soil
Choosing the right location for your collard greens is essential for a successful crop. For best results, the site should have plenty of room to grow and plenty of suns, with the sun being at least half of the day, and the soil should be well-drained and have a pH level of 6.0 to 6.8. If the soil is too acidic or too alkaline, the collard greens will not have optimal growth.
It's best to prepare the soil for planting several weeks in advance. The ideal soil for growing collard greens should be loose and nutrient-rich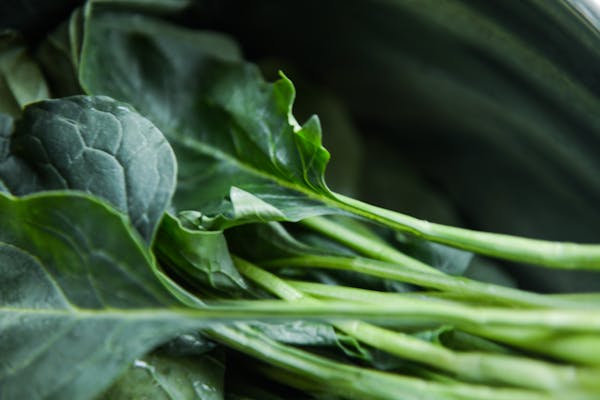 with plenty of organic matter, such as compost or well-rotted manure. A soil test is recommended to ensure that the soil is at the ideal pH and contains the required nutrients. If the soil is not adequate, then it should be amended with the appropriate amendments.
Also, keep an eye on the soil moisture content. Collard greens prefer a soil moisture content of 1 to 2 inches of water per week, either from rainfall or from irrigation. Too much water can cause the plants to become stressed, while too little water will adversely affect the growth of the collard greens.
To ensure optimal plant growth, it is important to remove any debris, such as weeds and rocks, from the soil before planting. Also, make sure the soil is free from pests, such as grasshoppers, snails, and slugs, which can cause damage to the collard greens.
Finally, it is important to make sure that the soil is well-drained, with enough space for the roots to grow freely. If the drainage is inadequate, the soil can become waterlogged, which can lead to root rot and other issues.
By taking the time to make sure the soil is properly prepared and choosing the right location for the collard greens, you can be sure of a successful crop.
Planting Collard Greens
Planting collard greens is easy and rewarding, and can be done on a small scale for garden production, or for larger-scale farming. With a few essential steps, you can grow your own delicious, nutrient-rich collard greens from the comfort of your own home. Here's a step-by-step guide to planting collard greens:
1. Select the right location. Collard greens prefer full sun and well-drained soil to grow, so select an area of your garden or farm with those conditions. For gardeners, you can space collard plants two feet apart in rows that are three feet wide.
2. Prepare the soil. Loosen the soil where your collard plants will go with a spade or tiller, while also adding a 3-inch layer of compost or well-rotted manure. This will give the collard plants the nutrients they need to grow healthy and strong.
3. Start the plants indoors. Start collard greens indoors about 6-8 weeks before the last frost of the season. Plant the seeds about 1/4 inch deep in small, moist soil, and provide plenty of indirect light. The seeds should germinate in 15-18 days and be ready to transplant outdoors.
4. Plant outdoors. When the weather warms up and all danger of frost has passed, it's time to transplant the collard greens outdoors. Plant the seedlings about a foot apart and water about one inch per week.
5. Mulch and water. To help keep the soil moist and help suppress weeds, add a 3-inch layer of mulch around the plants. Keep the soil moist, but avoid over-watering or you may overwhelm the roots.
6. Fertilize. Give your collard plants a nutrient boost with compost tea or a water-soluble fertilizer every 4-6 weeks to help encourage strong, healthy growth.
7. Harvest. Collard greens are ready to harvest about two months after planting. Cut the leaves at the base of the plant, leaving an inch or two of the stem to help the plant regrow.
Watering and Fertilizing Collard Greens
Watering and fertilizing your collard greens are two important parts of the growing process to ensure a successful harvest. As the saying goes, "water is life" and that is true for growing collard greens as well. Generally, it's best to water your collards at least once a week. You want to avoid over-watering them, as this will cause the leaves to become slimy and make them more susceptible to diseases. It may also cause your plants to become overcrowded and stunt their growth.
When fertilizing your collard greens, use a fertilizer rich in nitrogen, phosphorus, and potassium. These three elements will help your plants produce the right amount of foliage and larger leaves. If you're using a liquid fertilizer, you can usually apply it every two weeks. If you're using a granular fertilizer, you can apply it once every four to six weeks. When it comes to application, it's best to read the instructions on the package and follow the manufacturer's directions.
When choosing the right fertilizer for your collards, it's important to factor in the soil type and climate in your area. For example, if you live in an area with heavy clay soil, you'll want to choose a fertilizer with more nitrogen, phosphorus, and potassium. If you live in an area with sandy soil, you might want to choose a fertilizer with a higher percentage of organic matter. It's also important to keep in mind that fertilizers can damage plants if applied in high concentrations, so be sure to read the instructions carefully.
In addition to watering and fertilizing, you can also give your collard greens a boost with compost or manure. Compost or manure can be added to the soil to increase the nutrients that are available to your plants. You can use a tiller to incorporate compost or manure into the soil. Depending on the type of soil you have, you might need to adjust the amounts of compost or manure you use. Too much can make the soil too acidic or nitrogen-rich, which can be harmful to your plants.
Caring for Collard Greens
Caring for your collard greens will ensure they are healthy and productive. Once they are planted, they need proper watering and fertilization to survive. Here are some tips to follow when caring for collard greens:
Watering: Collard greens require consistent moisture for a good crop. Water them deeply about once a week, or more when it is dry. Make sure to water at the base of the plant rather than from overhead. This will help to prevent any diseases from forming from splashing water.
Fertilizing: Fertilize your collard greens with a balanced nitrogen fertilizer every 4 weeks during their growing season. Over-fertilizing can burn the foliage, so always follow the directions on the label for proper application.
Weeding: To ensure good growth, keep the area around the collard greens weed-free. Pull out any weeds by hand or with a hoe. This will help keep the collard greens healthy and free of competition.
Pest Control: Monitor your plants for any signs of insect damage. Regularly inspect the undersides of the leaves for any signs of aphids, caterpillars, or other pests. If you see any pests, immediately take action to get rid of them or they may cause serious damage to your crop.
Harvesting: Collard greens are typically ready to harvest between 50 and 80 days after planting. Cut the leaves off at their base, leaving 2 to 4 inches of the stem intact. This will allow the plant to continue growing and provide you with more collard greens.
Harvesting Collard Greens
Harvesting collard greens is relatively straightforward, but proper timing is essential for successful plant growth. For best results, wait until collard greens are full-grown and have reached their peak flavor. Healthy, mature greens are thick and tender, with glossy, dark green leaves. The leaves will look firm and fresh, and there should be no signs of yellowing or wilting.
When the collard greens are ready to harvest, you'll want to cut them from the base of the plant (harvest the entire plant). Use a sharp knife or gardening scissors to cleanly cut the entire plant just above the soil level. It's best to leave a few inches of stem so that the plant is able to keep growing. After you've harvested the main plant, you can then proceed to cut the side shoots and leaf stalks.
When harvesting your collard greens, you should always handle them with care. Gently grab the plant with both hands, and avoid bending or crushing the stems. Don't forget to wear gardening gloves when harvesting, as the collard greens may have thorns or tiny hairs that can irritate the skin.
It's important to harvest your greens before temperatures get too hot. Once the weather warms up, collard greens will become tougher, with a bitter taste. You can keep them in the refrigerator for up to a week, or blanch them and freeze them for later.
Finally, remember to make sure you leave enough of the plant so that it can keep growing and give you more yields in the future. If you're careful and handle the collard greens properly, you'll be sure to enjoy a delicious, healthy harvest.
When To Plant Collard Greens
* Set out spring plants 3 to 4 weeks before the last frost; in late summer, plant 6 to 8 weeks before the first frost for fall and winter harvests. Direct sow when the soil can be worked in the spring. Use seedlings to replant in mid-summer for a fall harvest.
How Far Apart From Space Greens When Planting
Space them 18 to 24 inches apart if they will be cut when half grew. Plant them 15 to 18 inches apart if they will be harvested when fully grown. If you want to harvest young collard plants like mustard greens, space them 2 to 4 inches apart. For conventional systems, space rows 36 to 42 inches apart.
In conclusion, growing collard greens are relatively easy and can be accomplished in a short amount of time. It requires the right soil, sufficient water and fertilizer, and periodic weeding. Collard greens are a very nutritious vegetable that can be enjoyed in a variety of dishes. When grown successfully, you can have fresh collard greens to enjoy throughout the growing season. With the step-by-step guide provided in this article, hopefully, you will have the knowledge and confidence to successfully grow your own collard greens.