How To Organize a Storage Shed
How To Organize a Storage Shed
How to Organize a Storage Shed
Garden sheds come in a variety of shapes and sizes and is available at a range of prices, but one thing they all have in common is clutter. The garden shed is frequently used to store gardening tools and other items that do not have a home in the house.
Therefore, if it takes you half an hour to locate an item, it is probably time to 'take the bull by the horns and organize your garden shed.
The Plan-How to Organize a Storage Shed
While organizing a garden shed may appear to be a daunting chore, if broken down into smaller activities, it can be accomplished without feeling disheartened. The first stage is to create a plan, which should include the completion date, what will remain in your garden shed, what will be discarded, and the type of storage equipment you will require. Finally, but certainly not least, decide the reward you're going to offer yourself after completing each assignment!
Organizing your garden shed
Tackling clutter in your garden shed might be challenging at times due to the 'just-in-case' scenario. A few recommendations may help you determine whether to keep or discard an item: if you have no idea what it is, if you haven't used it in over a year, if it's damaged and cannot be repaired, or if it's broken and you're unlikely to ever fix it! It may be beneficial to tackle one region of your garden shed at a time, for example, beginning on the left and working your way around.
After decluttering your garden shed, divide your belongings into categories such as gardening tools and equipment, hardware and tools, outdoor sports equipment, decorating paraphernalia, power tools, and seasonal outdoor decorations.
Toolshed organization ideas
After you've neatly stacked everything, you'll probably want to clean your garden shed to remove any resident spiders and spider webs, oil stains, dried putty, paint, and general dust and filth. Here are some pointers:
Spider webs – wrap duct tape around a stick with the sticky side facing outwards. Additionally, a large broom or vacuum cleaner is effective.
Oil stain – use paper towels to absorb as much liquid oil as possible. Apply a soaked cloth with hydrogen peroxide to the stain, wipe the area dry, and then clean the garden shed floor with a wood cleaner.
Hard putty – apply paraffin oil with a brush. This dissolves the linseed oil in the putty and softens it sufficiently to remove it.
Stains from oil-based paint or varnish – massage the affected area gently with a cloth wet in a designed paint remover.
Surfaces that are dirty – mist cleaner straight onto the surface and wipe clean. Spray the cleanser on caked-on filth and allow it to soak for several minutes before wiping clean. Thoroughly rinse with water and wipe dry.
Concepts for storage
To maximize the storage and workspace in your garden shed, there are numerous methods for keeping your categorized items together:
Hanging hooks –
they are ideal for organizing your garden shed and putting all of your garden tools in one location.
Shelving –
keeps your equipment organized and centralized.
Containers
Are perfect for storing your miscellaneous items. Remember to label them!
Pegboards –
create a convenient place in your garden shed for hanging small tools, paintbrushes, and extension cords.
Purchase a toolbox that will grow with your collection, especially if you prefer to DIY or automobile maintenance.
Garden sheds can house a lot of stuff,' and having one that is clean and organized can add to the satisfaction of owning one.
The Benefits of Having Your Own Storage Shed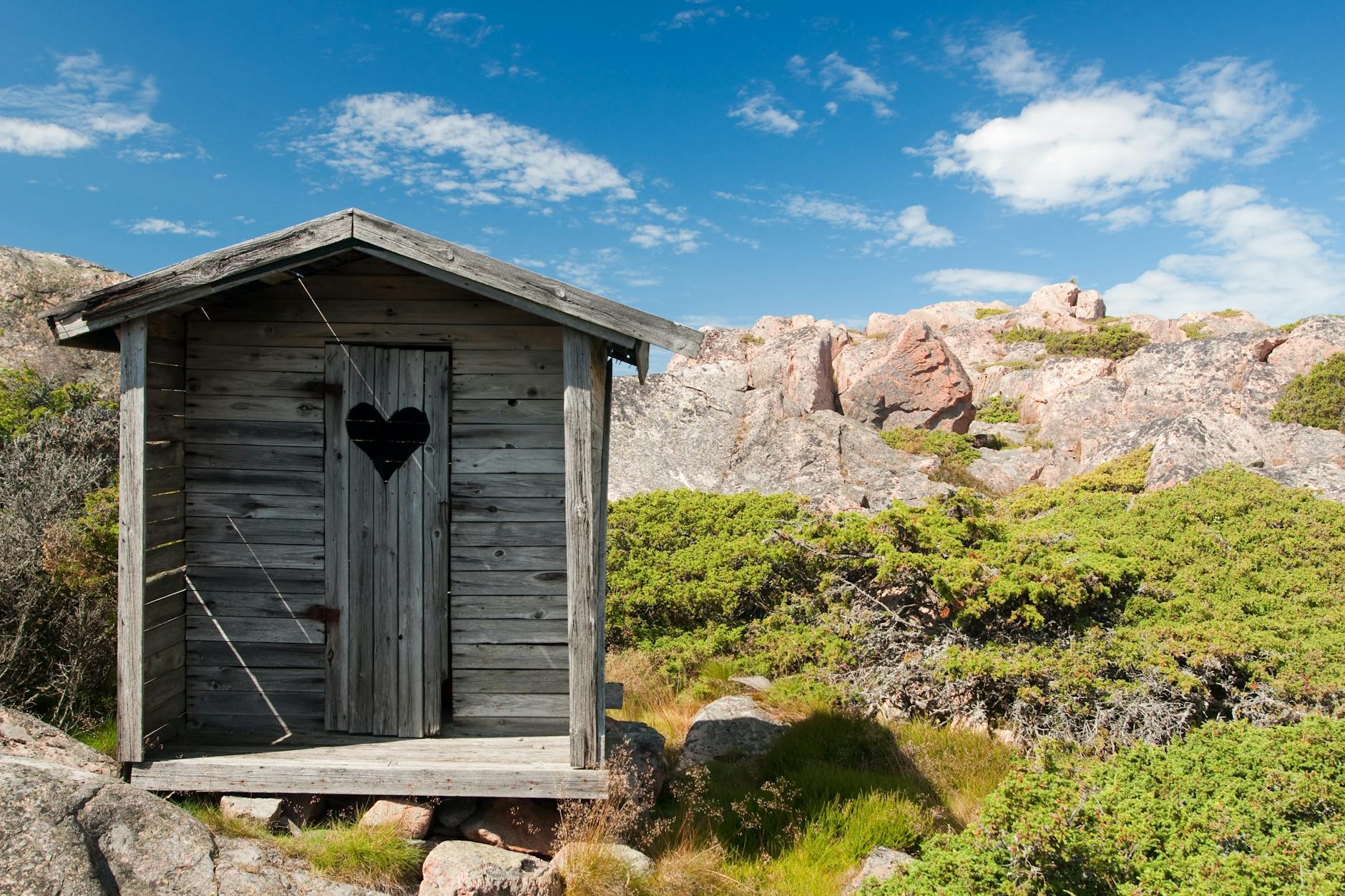 A storage shed is available in an array of styles, sizes, and even colors. They are gaining popularity, owing to their versatility. A storage shed can be used for a variety of purposes, and there are numerous advantages to owning one. The following are just a few of the fantastic benefits that come with owning your own storage shed.
1. Excellent for Additional Storage – One of the best advantages of owning a storage shed is that you can utilize it for additional storage. Oftentimes, you'll discover that your home is too small to accommodate those boxes of Christmas decorations or those knick-knacks you'd rather not exhibit. Having a storage shed gives you a pleasant, protected area that you can utilize for additional storage if necessary.
2. Provides Space for a Workshop – Another significant advantage of having your own storage shed is that you can finally have the workshop
of your dreams. Perhaps your wife will not allow you to have a workshop in the garage, despite the fact that you really need a space for your woodworking hobby. Having a storage shed provides you with your own space to use as a workshop, where you can tinker to your heart's content.
3. Your Own Personal Gym – Whether you're a fitness enthusiast or simply trying to keep that spare tire from creeping up on you, you may utilize a storage shed as your own personal gym. Why spend all that money on gym subscriptions when you can exercise in your own storage shed? It will undoubtedly benefit you to be able to establish your own training area in your storage shed.
4. Organizes Supplies – Getting organized is critical, and having a storage shed may help you arrange your tools, garden supplies, and even your pool supplies. Without a doubt, you want to be able to readily locate everything, and having a great storage shed to store and arrange your materials can make this much easier while also protecting your resources.
As you can see, there are numerous advantages to owning a storage shed. Whether you require space for storage, a personal workshop, a place to exercise, or simply a place to keep your supplies organized, there is no doubt that constructing a storage shed can benefit you. These sheds are really economical, and for a small investment, you can enjoy all of the benefits of having a storage shed in your backyard.
Rubbermaid Outdoor Storage Sheds – Plastic Shed Organization Ideas
While "everything in its place" is an admirable philosophy, there are instances when there just isn't enough space for all you need. A Rubbermaid outdoor storage shed or two will assist you in maintaining a neat, tidy, and organized environment.
Each spring, you spend days cleaning and arranging your garage, only to discover that after you're finished, it looks worse than when you started. The issue is not with your cleaning ability; rather, it is with your attempt to cram too much into a limited space.
I understand what you're thinking. Additional buildings will imply additional effort and additional time spent cleaning. However, this is not the case. Having a storage shed can really result in you cleaning less, not more.
Consider that gardening equipment. They have no designated space in the garage, and hence end up wherever a small space is available. Wouldn't gardening be easier and simpler if all your tools were conveniently located near the garden?
Rubbermaid outdoor storage sheds are ideal for organizing all of your gardening tools, mowers, and snowblower. Additionally, you can install wooden shelves on the sidewalls of these storage sheds to assist in keeping all those small items neat and tidy.
You have to realize that having a separate space for your deck furniture during the winter would be preferable to having it stacked up in your garage. If you have a storage shed for your deck equipment, you might find that you have enough space in your garage to park your automobile in winter.
Consider how much more pleasant it would be if you didn't have to venture out in the predawn darkness to clear snow off your car before work. Or sprint to your car in the midst of a torrential downpour. Alternatively, a swarm of locusts (OK, that's a stretch).
Investing in one or two Rubbermaid outdoor storage sheds can help you handle a variety of difficulties and arrange your space so you don't have to spend all of your time looking for items.
The wonderful thing about Rubbermaid sheds is that they are available in a variety of sizes to accommodate your specific needs. They are simple to install, strong, and long-lasting. And, best of all, they are economical and have minimal maintenance, which eliminates the need for scraping and painting.
Tips and Ideas for Organizing a Garden Storage Shed Effortlessly
If you're like the majority of garden enthusiasts, you've accumulated a large collection of supplies for your passion over the years. This is why garden storage sheds can be quite useful. Even if your outdoor shed is not large enough to contain a large greenhouse, you can organize smaller sheds to maximize space for gardening materials and activities. Therefore, let us examine a few arranging tips.
Dispose of tools
If your garden shed is compact, you can maximize your space by hanging items from the ceiling or walls. Longer gardening tools such as rakes, shovels, and hoes can be hung on the wall, and additional pots and containers can be hung from ceiling hooks.
 Install Shelves
Shelves in your garden shed provide a modest place for performing routine gardening care tasks such as repotting plants, adding compost into the soil, and starting garden seeds. Consider having one large shelf for tabletop activities and several smaller shelves above for storing smaller goods and organizing your garden publications, books, and journals.
Make use of storage containers
Storage bins make ideal garden shed organizers since they come in a number of sizes and may be used for a variety of purposes. For example, place storage containers beneath your small potting bench to hold extra soil and compost. Spring and fall bulbs, as well as plant stakes, should be stored in storage bins.
Use planters to store little items
The majority of garden enthusiasts have an abundance of additional pots and containers. And even the tiniest of these containers can be utilized to store a range of items. Utilize the small starting plant containers to organize seed packets by type. One container may include vegetable seeds, another container may have seeds for annual flowers, and a third container may contain seeds for perennial flowers. Alternatively, you might organize your seed packets according to the soil and sunshine conditions required for growth.
Larger containers and pots can be used to store tiny trowels, shovels, and mulch materials such as bark and sawdust. Certain containers are even capable of containing landscaping items such as tiny stones.