Shrubs for Full Shade
What do you do for a garden with shade? Do you just leave it thinking that you can't grow any plants? The good news is that you can plant shrubs for shade. These shade shrubs love the shade, can do with little sunlight and can even be grown as evergreen shrubs. A garden without shade is a garden without tranquility. Even in the total shade, there are many bushes that can be easily grown and you can enjoy their beauty.
Ferns grow very well in shade, even in deep shade. In fact, there is a long list of ferns which can be very handy. The conditions that suit ferns is partial shade, a little moisture, and a cool weather. Some of them grow in dry regions and some are evergreen. Since they need very less light, the spring flowering bulbs grow easily in the shade, but there are others like the schizostylis which flower at other times of the year.
Most plants which can tolerate shade need to be compensated by good conditions like –
• Good nutrient rich soil
• Moisture
Also, if a variegated plant grows under a big tree, it might not get the proper moisture or nutrients since the roots of the big tree would soak them up.
You need to supply the additional nutrients and moisture locking materials in these cases. But preferably you should avoid planting large trees in your garden because it drains out a lot of resources from the surroundings.
There can be multiple variations of shade:
1. Light shade: This is the region which gets shade as the sun moves, but in general get a good amount of light throughout the day. The full sun plants will easily grow here, and if the region is quite hot, then probably it may come to you as a relief since you need not to water them too much. You can plant flowering shrubs in this region.
2. Medium shade: These are the regions where full sun plants cannot grow easily, but with a lot of care may as well survive. These regions are blocked by a structure of a big tree, and thus the sunlight is permanently blocked from that region for most parts of the day. There is a long list of shrubs and shade plants that flower and can grow quite well in this region.
3. Deep shade: These regions receive minimum to no shade at all because of thick hedges or a building nearby. Now in this scenario, you got to plant only those hardy plants which can tolerate shade. There are a lot of shade loving shrubs and deciduous shrubs which can survive here.
If you follow this method of classifying the regions and accordingly plant the shrubs for shaded areas in your shade garden, then you can master the art of shrubs for shade.
Do you suffer from a shaded area in your garden? Do you think that nothing can grow there? Well, think again! Here is the life-changing solution for your shade garden. You can plant the BURNING BUSH SHRUB [http://burning-bush-shrub.com/] in your garden which gives an amazing environment.
Shrubs are a helpful property to any garden They include height and architectural interest. Evergreen shrubs contributed to herbaceous borders can offer compound to a border and hold interest throughout the winter season when most perennials wane.
For the most part, they are durable and simple to preserve, needing little pruning, and long-lived. Here is a guide to a few of my preferred shrubs which will include interest to a garden at different times of the year.
Shrubs for a winter season garden.
Hamamelis or Witch Hazel needs to be preferred to include winter season interest to any garden. It is a winter season blooming shrub with spidery flowers and a hot fragrance. Flowers can be found in tones of yellow, orange and reds.
Witch Hazel will flourish in any garden but an open bright position is best. It is rather a big shrub and can mature to 4m in height. They need little pruning, particularly if you have the space to let them grow to their complete capacity.
Simply get rid of any dead or unhealthy wood. They also have a couple of issues with illness, but watch out for honey fungi and vine weevil larvae among those grown in containers. Especially excellent ranges consist of Hamamelis x intermedia 'Barmstedt Gold' with intense yellow flowers and Hamamelis x intermedia 'Diane' with its abundant red spidery flowers.
Daphne is among the very best shrubs you can buy for winter season fragrance. It flowers in January/February and has fragrant pink or white flowers. This shrub is extremely durable and can mature to 2m in height.
They grow effectively in borders and also in semi-woodland locations. Place them close to courses where their scent can be quickly enjoyed. But beware, when planted they do not like to be moved. Daphne chooses a well-drained lime-free soil in a warm area, although it will endure semi-shade.
They have a couple of issues but look out for aphids and leaf area. 2 beautiful ranges consist of Daphne bholua which has extremely scented pinkish-white flowers, and Daphne odora 'Aureomarginata' which has quite evergreen leaves and aromatic white flowers.
There are some shrubs & climbers you can buy to include winter season color to deciduous trees. Lonicera standishii 'Budapest' is one such example. Semi-evergreen this shrubby honeysuckle has many fragrant pink-tinged white flowers in mid-winter, followed by red berries. It will mature to 2m in height and chooses a protected position.
Shrubs for spring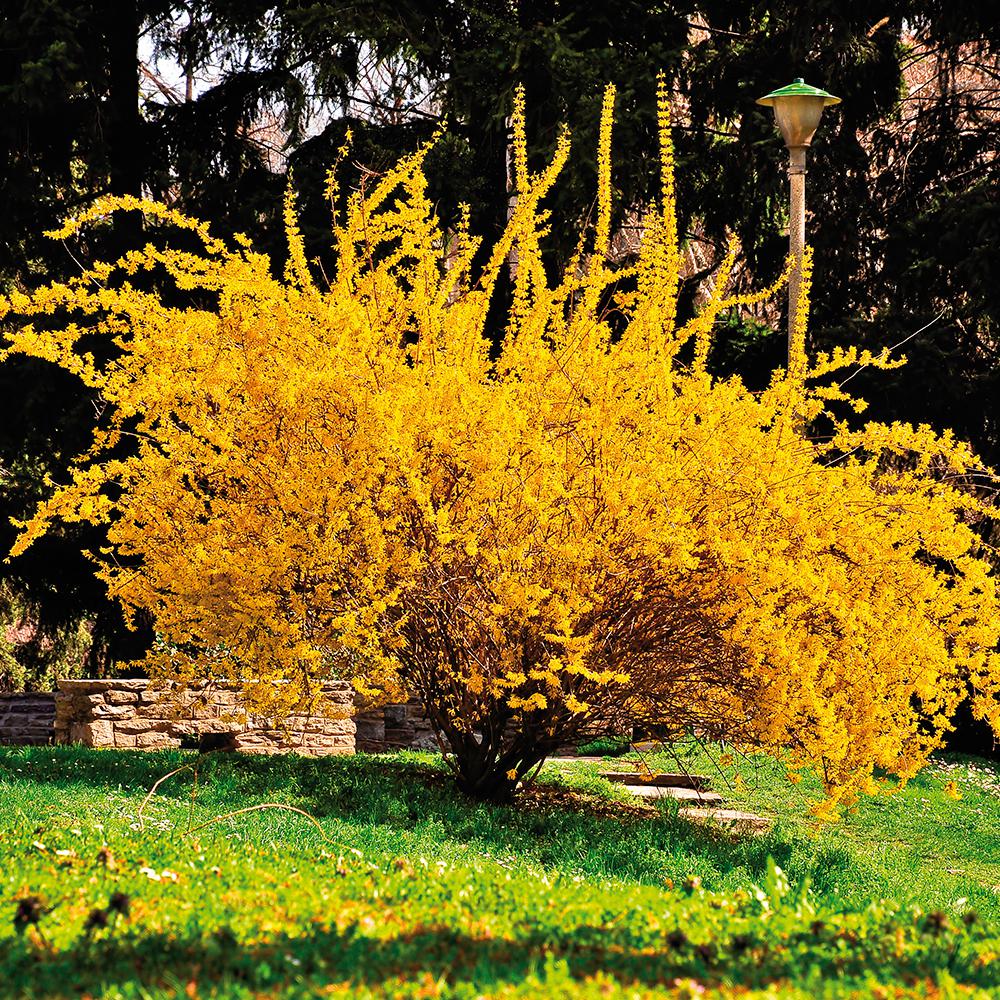 Camellias are most likely among the most popular shrubs for early spring flowers.
They can be bothersome as they need acidic soil, but they can quickly be grown in containers in the ideal garden compost. Due to the fact that Camellias are native forest plants, they grow finest in shade or semi-shade.
They choose free-draining conditions with lots of raw material and can mature to 3m in height. Possibly the primary issue for Camellias is frost which can harm flowers. An Excellent range is Camellia x williamsii 'Saint Ewe' which has rose-pink flowers from January to April and appears to be rather resistant to frost.
Azaleas are lovely spring-blooming shrubs Growing in sun or shade in well-drained soil, ranges can mature to 15ft and have flowers varying from white to deep purple/pink. Azalea 'Adonis' has stunning white flowers in May and matures to 75cm. Azalea 'Aladdin' also flowers in May but has strong red flowers.
You simply can't overlook the stunning yellow flowers of Forsythia in early spring. It can be grown as a stand-alone specimen or as part of a border and is a helpful shrub for hedging. It likes wet but well-drained soil but will grow well anywhere.
Forsythia x intermedia 'Spectabilis' is an energetic range which has deep yellow flowers from mid to late spring and matures to 300cm in height. Kerria Japonica or Japanese Yellow Rose is another spring blooming shrub with warm yellow flowers. Ranges can have either single or double flowers.
It appropriates for a border or a woodland garden and grows to around 2m in height. Pieris Japonica is an all-year-round shrub, with appealing foliage in the summertime and somewhat aromatic clusters of bell-shaped white, pink or red flowers in early spring.
They can be grown in a shrub border but are just as in your home in garden planters. 'Mountain Fire' has especially appealing shiny red leaves.
Summertime blooming shrubs.
Hydrangea is a deciduous shrub that can match any kind of garden. There are many ranges that are divided up into 2 primary groups. 'Lacecaps' that have flattened flower heads, and 'Hortensias' that have round flower heads of big flowers. Flower colors vary from pinks to blues. The more acidic the soil, the bluer the flower will be.
Hydrangea paniculata 'Spotlight' is an amazing range, with big cone-shaped blossoms from July to September which opens in a soft shade of pea green and slowly alters to cream and lastly a fragile soft pink as they grow.
It will grow to as much as 250cm. Hibiscus syriacus, also called Rose of Sharon, is a deciduous blooming shrub that can reach a height of around 4m. It likes hot conditions completely sun where it shows an abundance of appealing white, pink, red, lavender, or purple flowers.
It is a simple plant to grow as it establishes rapidly when planted and does not mind being moved. Buddleja's are also really simple to grow. They like well-drained pipes soil and a lot of sunlight. Their flowers of pink to blue/purple supply a summer season phenomenon in August when they are covered in butterflies which eat their nectar.
They do need tough pruning in spring to motivate a lot of new development. 'Pink Pleasure' has cone-shaped spikes of claret buds opening to produce beautiful, orange-eyed flowers in a strong pink.
Shrubs for fall interest
Euonymus can be deciduous or evergreen shrubs or little trees, frequently with great fall color. The leaves of Euonymus alatus turn a stunning rosy-crimson in fall. It is really durable and matures to 2.5 m in height and spread. Cotinus or Smoke Tree is a real pleasure.
They are big deciduous shrubs or little trees whose leaves produce terrific fall color from yellow to crimsons.
Extremely durable, they have a bushy practice and can mature to 8m in height.
Berberis can also be big deciduous shrubs or little trees with spiny shoots bearing small leaves. Berberis thunbergii has leaves that turn a deep orange/red in fall followed by red fruit.
It has a supreme height and spread of around 1.5 m and is for that reason ideal type most gardens.
Plants for a Shady Garden
For the majority of garden enthusiasts, a crucial factor to consider when selecting a house is the element of the garden.
It is true to state that everybody has a little shade in their garden, either from a fence, a structure or trees Nevertheless, do not anguish.
If you do have a dubious garden or a location in your garden that remains sunless for the majority of the day, there are a lot of plants you can pick that will prosper in such conditions. Here are simply a couple of.
If your garden remains in shade for the majority of the day then possibilities are that it will deal with the north.
North dealing with gardens are as a rule cold and sunless. But these are perfect conditions for many shades caring plants. A north dealing with a garden also tends to be damper too, which so takes place to interest the very same plants.
Shade caring trees.
Shade caring trees tend to be smaller sized growing ranges due to the fact that in the wild they would be the ones that choose to grow in the shadier locations of a forest such as under the canopy of taller trees. Cornus sanguine or Dogwood is little deciduous trees which mature to a height of 10m.
It is primarily grown for the striking color of its stems in the winter season. The stems of 'Winter season Flame' rely on tones of orange-yellow, orange-red and red in winter season which provides the impression of flickering flames. Taxus Baccata or Yew is an evergreen decorative tree that is extremely tolerant of medium to thick shade
It also chooses damp well-drained soils. Acer Palmatum or Japanese Maples will endure partial shade and are popular for their gorgeous bark and fall color.
Although they will endure shade, they do not like strong winds, so make certain you place them in a protected location of the garden.
Shade caring perennials
Bergenia or Elephant's Ears is a sturdy evergreen seasonal that will endure part or complete shade. It has big fleshy leaves and flowers from April to May. In winter season the foliage of some ranges turns a striking purple color.
Hardy Geraniums or Cranesbill are well worth contributing to your dubious garden. Low growing, with a dispersing routine, this seasonal features flowers in many tones and will flower all summer season long. Ajuga or typical bugle makes a great groundcover for a partly dubious location.
The majority of have blue or pink flowers and it will grow effectively under trees or big shrubs Cyclamen is another shade fan that grows gladly under trees or shrubs and as soon as planted it will remain in the ground for many years.
Angelica is a striking architectural plant that will include height and structure to a dubious border, although you can get some smaller sized ranges. Its leaves are domed with small flower heads in early summertime. Hostas are perfect ground cover in dubious damp locations. They are grown for their striking foliage which can be found in a range of colors from yellow, green to blue.
Shade caring shrubs.
Aucuba japonica or Japanese Laurel is an evergreen shrub with shiny green or variegated leaves. It is completely pleased completely shade and will endure the majority of soil conditions as long as it is not saturated.
It has striking red berries in fall and can also be used as a hedging plant. Camellias can be a bit unstable and susceptible to spring frosts but are well worth growing in a dubious garden for their variety of flower shapes and colors.
They choose a somewhat acidic soil far from strong winds. Camellias can be grown effectively in garden planters filled with ericaceous garden compost. This makes them simple to relocate to safeguard from early frosts.
Mahonias are really durable evergreen shrubs with intense yellow flowers in a winter season. Some ranges will grow completely shade. Euonymus is another simple to grow evergreen shrub. It is grown for its foliage which can be found in a range of greens and is frequently variegated.
Pieris is a medium-sized evergreen shrub grown for its shiny foliage that alters color from red to green in spring. This shrub is best in a shaded area far from strong winds.
Planting a dubious part of the garden goes through experimentation, as is most garden planting. Display the shade in your garden and take down those locations that receive one of the most sun and those that barely see any at all.
Those plants that endure specific quantities of shade might need relocating to find an area that fits them best, but that is alright, its understanding our gardens well that helps them develop to their complete capacity and there is no reason that a dubious garden can't look every bit as sensational as one that takes pleasure in the sun.